Full paper submission deadline:
April 5, 2021
April 16, 2021
April 30, 2021
Title:
Deep Probabilistic Autoencoder and Its Applications
Speaker: Professor Bo Chen
To build a flexible and interpretable model for data analysis, in this talk we introduce our recent work, deep probabilistic autoencoder, that uses a hierarchy of gamma distributions to construct its multi-stochastic-layer generative network. In order to provide scalable posterior inference for the parameters of the generative network and efficiently infer the local latent representations via the inference network, we develop a scalable hybrid Bayesian inference method consisting of layer-adaptive stochastic gradient Riemannian MCMC and a Weibull upward-downward variational encoder. Based on the fundamental fully-connected deep model, we show its deep dynamic and convolutional variants on different tasks, such as supervised modeling, image-text joint modeling and radar HRRP target recognition.
Biography:

Bo Chen, received the B.S.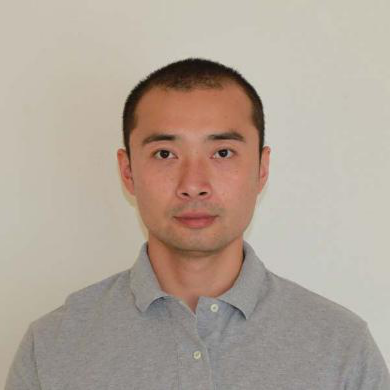 , M.S., and Ph.D. degrees from Xidian University, Xi'an, China, in 2003, 2006, and 2008, respectively, all in electronic engineering. Before joining the National Lab of Radar Signal Processing at Xidian University as a professor, he was a research scientist at the Department of Electrical and Computer Engineering, Duke University from 2008 to 2013. He received the Honorable Mention for 2010 National Excellent Doctoral Dissertation Award and is selected into the Program for New Century Excellent Talents in University, Plan of Overseas Chinese High-levelled Young Talents and Young Science and Technology Pacesetter of Shaanxi province in 2020. As a first/corresponding author, he has published papers in the top journals, such as IEEE TSP, IEEE TPAMI, JMLR and the top conferences, such as NIPS, ICML, ICLR and so on. He is an associate editor for IEEE Transactions on Signal Processing and Engineering. His current research interests include statistical machine learning, statistical signal processing and radar automatic target detection and recognition.
Speaker: Professor Yang Xiao, IEEE Fellow, IET Fellow
Abstract:to be updated
Biography: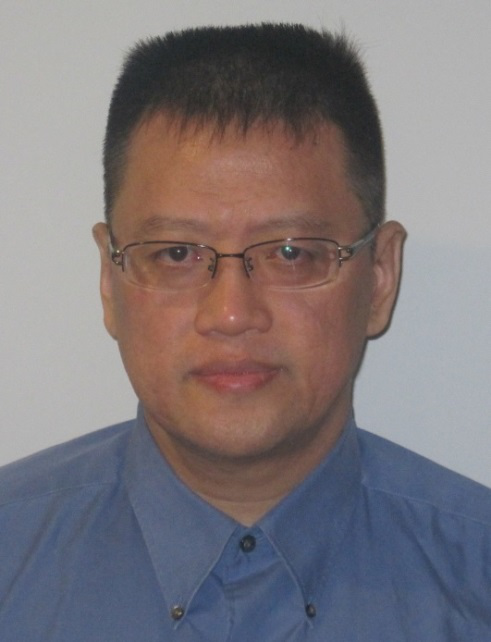 Dr. Yang Xiao currently is a Full Professor of Department of Computer Science at the University of Alabama, Tuscaloosa, AL, USA. His current research interests include Cyber Physical Systems, Internet of Things, Security, Wireless Networks, Smart Grid, and Telemedicine. He has published over 280 SCI-indexed journal papers (including over 50 IEEE/ACM transactions papers) and over 200 EI indexed refereed conference papers related to these research areas. His research has been supported by the U.S. NSF, U.S. Army Research, GENI, Fleet Industrial Supply Center-San Diego, FIATECH, and The University of Alabama's Research Grants Committee.Dr. Xiao was a Voting Member of IEEE 802.11 Working Group from 2001 to 2004, involving IEEE 802.11 (WIFI) standardization work. He is an IEEE Fellow (FIEEE) and an IET Fellow (previously IEE) (FIET). He served/serves as a Panelist for the U.S. National Science Foundation (NSF), the U.S. Department of Energy (DOE), The Global Environment for Network Innovations (GENI), Canada Foundation for Innovation (CFI)'s Telecommunications expert committee, The Natural Sciences and Engineering Research Council of Canada (NSERC)'s Site Visit Committee (SVC), U.S. Army Medical Research & Materiel Command's (USAMRMC) Telemedicine & Advanced Technology Research Center (TATRC) via American Institute of Biological Sciences (AIBS), The National Defense Science and Engineering Graduate (NDSEG) Fellowships under the Department of Defense (DoD), The Science, Mathematics, Research for Transformation (SMART) Scholarship under DoD, and the Chinese Academy of Sciences (CAS), as well as a Referee/Reviewer for many national and international funding agencies. He currently serves as Editor-in-Chief for Cyber-Physical Systems (Journal), International Journal of Security and Networks, and International Journal of Sensor Networks. He had (s) been an Editorial Board or Associate Editor for 20 international journals, including IEEE Transactions on Systems, Man, and Cybernetics: Systems, during 2014 to 2015, IEEE Transactions on Vehicular Technology, during 2007 to 2009, and IEEE Communications Survey and Tutorials, during 2007 to 2014. He served (s) as a Guest Editor for over 20 times for different international journals, including IEEE Network , IEEE Wireless Communications, and ACM/Springer Mobile Networks and Applications (MONET). Dr. Xiao had supervised 16 Ph.D. graduates and 19 M.S. graduates in the past.