Full paper submission deadline:
June 13, 2023
June 26, 2023
July 05, 2023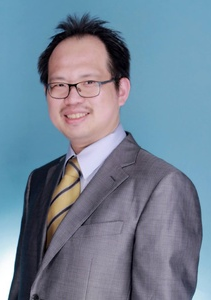 Victor I-chen Chang is currently an Associate Professor and a Supervisor of Ph.D. in Xi'an Jiaotong-Liverpool University. He is
a world-leading data-driven AI scientist and expert who can demonstrate advanced software engineering with multi-disciplines in healthcare, finance, weather science, education, social networks, security and other related disciplines and services. Furthermore
, Dr
Chang is a founding chair on the international conference on Internet of Things and Big Data and is capable of integrating with smart devices/applications, wireless services and sensors. Some examples include: (1) UK temperature distributions; (2) blood clotting simulations; (3) Boeing stock analysis He has won a European Award on Cloud Migration in 2011, Best Papers in 2012 and 2015,

IEEE Outstanding Service Award in 2015,

the European Award in 2016 and Outstanding Young Scientist Award in 2017.
Keynote: Recent development in Industry 4.0 for smart manufacturing, data analytics, AI and security
Abstract:
Industry 4.0 has been developed into products and services of various kinds, in which the high-tech plays a significant role involved with data analytics and AI. Smart manufacturing is a rising area, not only everything can be automated but also efficient, optimized, delivered and completed, but it also provides a strong foundation to Industry 4.0 and China 2025. However, there are 4 major challenges. First, too much data can be collected on daily basis. The data of priority and significance will be processed, Second, the integration of data analytics (including visualization) and AI (such as deep learning) should be developed to make everything better, faster, cost-down and efficiency up. Third, security and privacy play significant role and must be developed, tested and validated. Fourth, the standards in the processes and technology should be ready for organizational adoption. In this keynote, recommendations, illustrations and solutions will be provided, bringing the gap between the academia and industry. It is not just the cutting-edge techniques or publications alone but providing real-world solutions with publications is crucial for today's advanced research.
Sergei Gorlatch has been Full Professor of Computer Science at the University of Muenster (Germany) since 2003. Earlier he was Associate Professor at the Technical University of Berlin, Assistant Professor at the University of Passau, and Humboldt Research Fellow at the Technical University of Munich, all in Germany. Prof. Gorlatch has about 200 peer-reviewed publications in renowned international books, journals and conferences. He was principal investigator in several international research and development projects in the field of parallel, distributed, Grid and Cloud algorithms, networking and computing, as well as e-Learning, funded by the European Commission and by German national bodies. Among his recent achievements in the area of communications and future Internet is the novel Real-Time Framework (www.real-time-framework.com) developed in his group as a platform for high-level development of real-time, highly interactive applications for entertainment. In the area of networking, his group has been recently working in the pan-European project OFERTIE on an application-oriented Quality of Service approach for emerging Software-Defined Networks (SDN).
Keynote: Distributed Applications Based on Mobile Cloud Computing and Software-Defined Networks
Abstract:
We consider an emerging class of challenging networked multimedia applications called Real-Time Online Interactive Applications (ROIA). ROIA are networked applications connecting a potentially very high number of users who interact with the application and with each other in real time, i.e., a response to a user's action happens virtually immediately. Typical representatives of ROIA are multiplayer online computer games, advanced simulation-based e-learning and serious gaming. All these applications are characterized by high performance and QoS requirements, such as: short response times to user inputs (about 0.1-1.5 s); frequent state updates (up to 100 Hz); large and frequently changing numbers of users in a single application instance (up to tens of thousands simultaneous users).
This talk will address two challenging aspects of future Internet-based ROIA applications: a) using Mobile Cloud Computing for allowing high application performance when a ROIA application is accessed from multiple mobile devices, and b) managing dynamic QoS requirements of ROIA applications by employing the emerging technology of Software-Defined Networking (SDN).