Full paper submission deadline:
August 2, 2019
September 2, 2019
September 12, 2019
October 18-20, 2019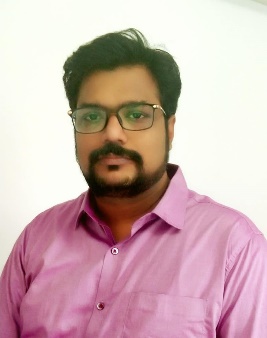 Prof. Alex Noel Joseph Raj
Title:
An RDAU-NET model for lesion segmentation in Breast Ultrasound Images
Abstract:
Breast cancer is a common gynecological disease that poses a great threat to women health due to its high malignant rate. Breast cancer screening tests are used to find any warning signs or symptoms for early detection and currently, Ultrasound screening is the preferred method for breast cancer diagnosis. The localization and segmentation of the lesions in breast ultrasound (BUS) images are helpful for clinical diagnosis of the disease. In this paper, an RDAU-NET (Residual-Dilated-Attention-Gate-UNet) model is proposed and employed to segment the tumors in BUS images. The model is based on the conventional U-Net, but the plain neural units are replaced with residual units to enhance the edge information and overcome the network performance degradation problem associated with deep networks. To increase the receptive field and acquire more characteristic information, dilated convolutions were used to process the feature maps obtained from the encoder stages. The traditional cropping and copying between the encoder-decoder pipelines were replaced by the Attention Gate modules which enhanced the learning capabilities through suppression of background information. The model, when tested with BUS images with benign and malignant tumor presented excellent segmentation results as compared to other Deep Networks. A variety of quantitative indicators including Accuracy, Dice coefficient, AUC(Area-Under-Curve), Precision, Sensitivity, Specificity, Recall, F1score and M-IOU (Mean-Intersection-Over-Union) provided performances above 80%. The experimental results illustrate that the proposed RDAU-NET model can accurately segment breast lesions when compared to other deep learning models and thus has a good prospect for clinical diagnosis.
Bio:
ALEX NOEL JOSEPH RAJ received his Ph.D. degree in Engineering from the University of Warwick, Coventry, U.K. in 2009, the Master's degree in Applied Electronics from Anna University in 2005, and the Bachelor's degree in Electrical Engineering from Madras University, India, in 2001. From October 2009 to September 2011, he was with Valeport Ltd Totnes, U.K. as Design Engineer. From March 2013 to March 2017 he was with the Department of Embedded Technology, School of Electronics Engineering, VIT University, Vellore, India as a Professor. Since March 2017, he is with Key Laboratory of Digital Signal and Image Processing of Guangdong Province, Department of Electronic Engineering, College of Engineering, Shantou University, China. He is specialized in Image processing, with Industrial and Teaching experience in Machine Learning, Deep Networks, Signal and Medical Image Processing, and FPGA implementations.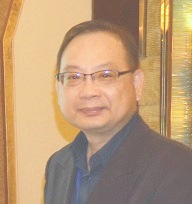 Title:
Digital Image Steganography Using Error Correcting Code
Abstract:
Steganography is the art and science of embedding secret messages in such a way that no one, except the sender and the intended receiver, can be made aware of the existence of the hidden message. Steganographic techniques overcome the traditional cryptographic approach, providing new solutions for secure data transmission without raising users' malicious intention. This talk introduces error correcting code (ECC) based data hiding (DH) on digital image, which may have wide and practical applications in modern digital environment. The matrix coding (using ECC) based DH was first proposed by Crandall to improve embedding efficiency and meanwhile reduce the number of changed bits. Many ECC-based DH schemes were accordingly proposed, e.g., using Hamming code, BCH code, and Golay code. This talk briefly describes some DH schemes using Hamming+1, Hamming-like, Golay+1, Golay+2, and unequal error protection (UEP) codes. Moreover, a new notion of Hamming+k scheme and its variants will be introduced. When considering ECC based DH on pixel domain, the ECC based approach has tight relationship between the well-known data hiding technologies LSB and OPAB. In fact, these three approaches are different ways to change bits for embedding secret data. Thus, combining them carefully may trade embedding capacity and the number of changes. In addition, this lecture also includes how to apply ECC based DH on non-pixel, e.g., frequency domain and compressed domain.

Bio:
Professor Ching-Nung Yang obtained his Ph. D. degree in Electrical Engineering from National Cheng Kung University. His B.S. and M.S. degrees, both were awarded in Department of Telecommunication Engineering from National Chiao Tung University. Dr. Yang served in National Dong Hwa University since 1999. His current title is Professor in Department of Computer Science and Information Engineering. He had been Visiting Professor to University of Missouri Kansas City, University of Milan, and University of Tokyo. He is currently a Fellow of IET (IEE) and an IEEE senior member. Professor Yang has done extensive researches on visual cryptography and secret image sharing, and is the chief scientist in both areas. In fact, a very important innovation of visual cryptography, the probabilistic visual cryptography, was firstly proposed by Professor Yang. His areas of interest include error correcting code, multimedia security, cryptography, and information security. He has authored two books and has published over 250 professional research papers (including more than 110 SCI-indexed journal papers) in the areas of information security and coding theory. In the meantime, he has served/is serving in international academic organizations. He serves as technical reviewers for over 40 major scientific journals in the areas of his expertise, and serves as editorial boards and editors of special issues for some journals. Also, he was invited as chairs, keynote speakers, and members of program committees for various international conferences. He is the recipient of the 2000, 2006, 2010, 2012, and 2014 Fine Advising Award in the Thesis of Master/PhD of Science awarded by Institute of Information & Computer Machinery.
Detailed Resume: